Koha home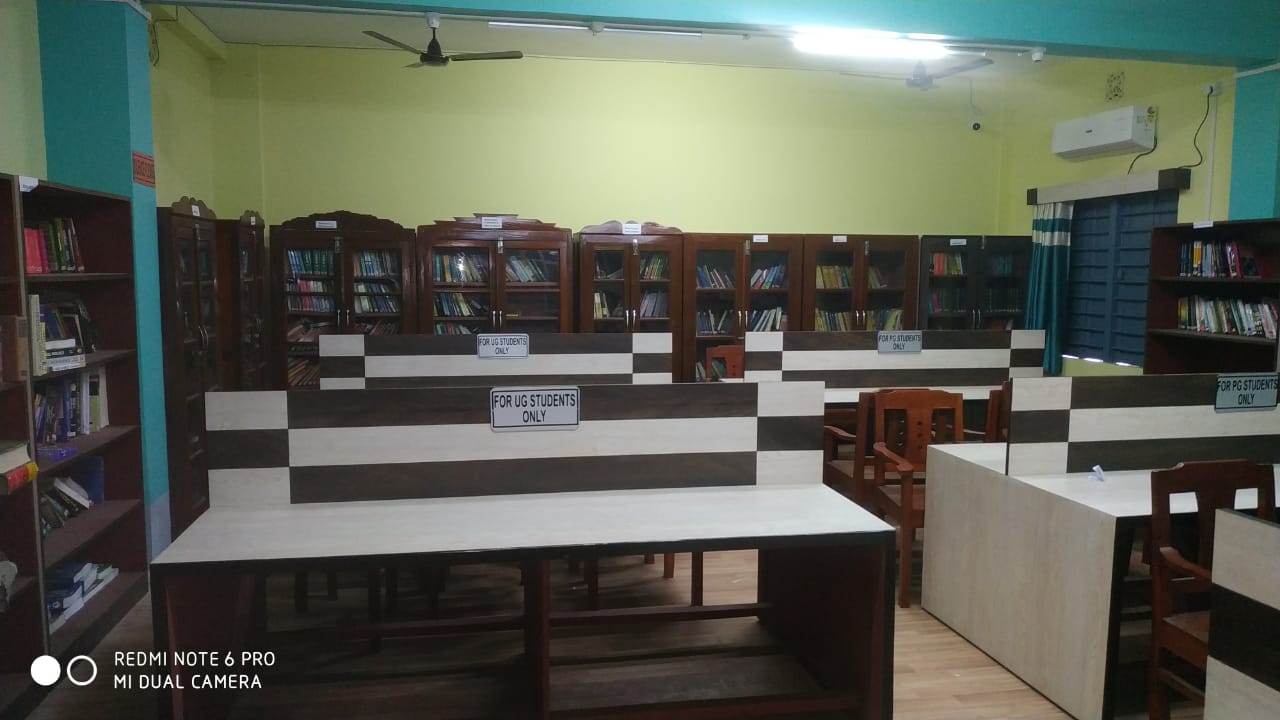 College Library of Sabang Sajanikanta Mahavidyalaya started its journey in a small room of the Institute old Building (Vidyasagar Hall) in the year 1970, and moved to its present premises in 2012. Since then, it has grown in size and content to take the present shape. . For few years, the library has become the lifeline of the academic activities of the Institute. It has been catering to the needs of our students of undergraduates, postgraduates, faculty and staff members.
The library has a collection of more than 30,000 volumes which includes text Books, reference books & printed journals, etc. It has also special collection of books on Swami Vivekananda and Swami Swarupananda. With the development of Information and Communication Technology (ICT), the behavioural characteristics of the library users have been changing rapidly and the library is trying its best to adapt with the technological advancement.
The College Library has developed computer based information storage and retrieval system in the multi-user environment using KOHA software; an Open Source Library Management Software package. The identity of all books and the library users are fully bar-coded and all Library house-keeping operations like, acquisition, cataloguing and circulation services have been automated with the help of KOHA software package.
The book database is accessible through OPAC (Online Public Access Catalogue). Now it is a partially automated modern library is on its way to becoming an outstanding learning resource centre catering to the ever growing and uncompromising information and intellectual requirements of the students, faculty members of the Institute. To ensure proper surveillance, electronic surveillance system has been adopted in some important service areas within the library.
The Library has recently installed 802.11n based Wi-Fi service for all Student, Staff, Faculty and Non-teaching staff Members with free of cost. The library also has a well-equipped Xerox centre and the users can avail this facility on payment of a nominal charge.
Information & Announcement